Memorial Weekend Camping
Not so welcome cool temps and rain for this camping weekend
-rain is needed and a good thing-
We still got the R & R going on here at Dale's On Lake of the Woods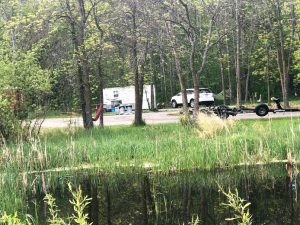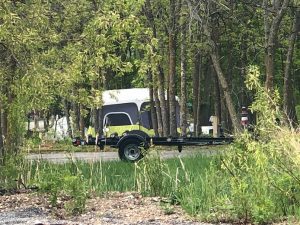 Maybe you just don't want to pull your camper
to Lake of the Woods!!
Come stay in one of our
Summertime-ready Sleepers!!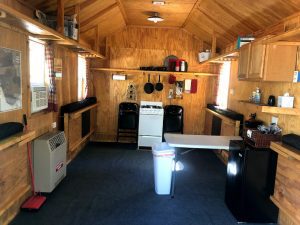 Sleeper is cleaned top to bottom for the summer camping, RV fridge is placed in Sleeper along with a small window Air Conditioner. The sleeper comes with paper products, pots, and pans, utensils, a pizza pan, a cutting board, a cookie sheet, Cleaning supplies. TV/DVD, movies, playing cards, cribbage board!