High Water/Flooding Update here at Dale's
6.15.22
We have been working every day for the last 25 days to hold back the high water/flooding that is taking place here on Lake of the Woods.  So many private home's/cabins, businesses, and resorts working and worrying each day, hoping for these water levels to recede.
Dale and I, with the help of neighbors, camping guests, friends, and family, finally we are holding our own.  Granted it has only been 24 hours since we put the last 100 feet of plastic sheeting over the berm.  Finger crossed.  We still have more clay and rock to add as it will hold down the sheeting on the one side that is currently being held down temporarily by a fairly good size rock we placed every 10 feet.
We do have our beach bar available in the campground area and in the next couple of days, fingers crossed, Dale has made a nice sandy spot close to the berm.  We plan to move the beach bar to this sandy spot where we will be able to enjoy the view of the lake and the wonderful sunsets.
We have placed both our Pergolas on the East shoreline/sandy beach.  Our shoreline protection from the last two years has held up beautifully against wave action, high water, and flooding.  There is a nice open area where our camping guests are able to go from sand to water and have a nice area to swim.
We have to build a berm on the East, West, and North side (Lakeside) to keep out the high water/flooding.  We have lost the use of 6 campsites and we are working one on one with each of our guests.  We did have to cancel our guests over the last few weeks and we have called guests coming in the next couple of weeks to help with their reservations as we have had to change our guests to different campsites.  At this point in time, we are not needing to cancel any reservations and if we need to move a guest to a new campsite we are contacting each guest and visiting with them by phone to share what their options are.  Anyone whose reservation is canceled by us will be refunded 100% of their deposit.
We ask that if anyone has a reservation with us and you have questions please call Dale and Connie at 320-630-6734.  We do thank all of our guests who are choosing to camp with us despite the protection from the high water and we understand if guests wish to make other arrangements.  Reassured we are still going strong!!!
Thank you so much!!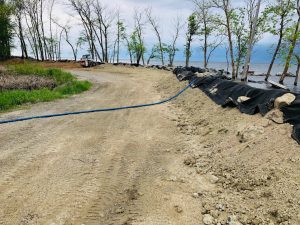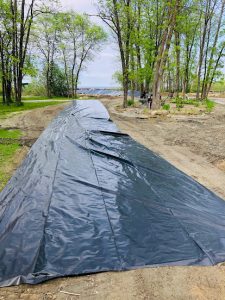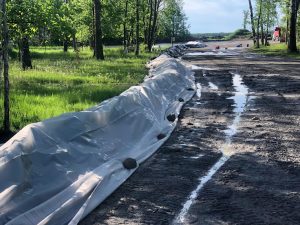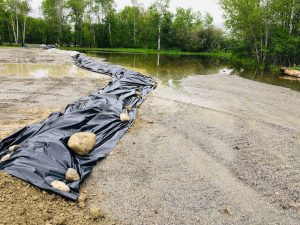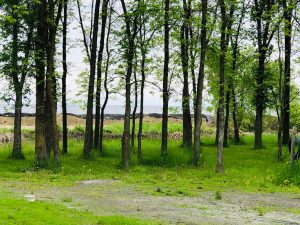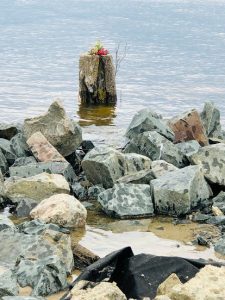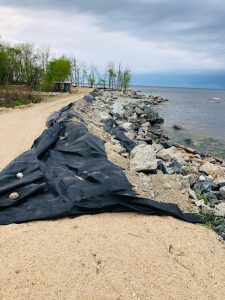 Despite all this water control -look at the beauty still surrounding us here at Dale's On Lake of the Woods!!!