Dale's On Lake of the Woods
Opening for Recreational Camping
June 1st!
Come Camp with us!!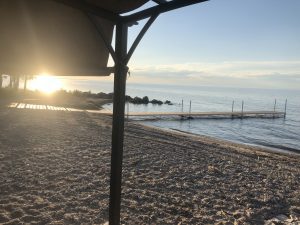 Dale and I were so excited to hear the news today from Gov. Walz allowing us to open our Resort for recreational camping starting June 1st.  Our Guests are such a blessing and we so want to share this great blessing of lakeshore property with all who wish to join us.  It is ours to develop and maintain and more importantly to enjoy with those who wish to come and stay here at Dale's On Lake of the Woods.
No need to delay our opening on June 1st!! We have, in place, all requirements set forth by the Minnesota Dept of Health, CDC, and MN DNR. We have the proper safety measures set, cleaning schedule, and supplies on hand and implemented, along with safety products for us and our guests if needed.
The joy of recreational camping here at Dale's On Lake of the Woods is the fact that our campsites are spacious and camping is all about enjoying the great outdoors.  We will have some minor changes with the bathroom facilities as well as the Fish Cleaning facility.  Please know we believe we have made these changes simple and comfortable as possible for our Guests. 
Came
to
Camp, Fish, and Relax
Campsites
Tent/ Campers/RV: Rates are for 1-2 guests, additional guest's up to 6 in a single-family, each additional guest $6/per night
Sleeper: Rates are for 1-2 guests, additional guest's up to 4 in a single-family, each additional guest $8/per night
|SReservations Only – Contact Connie at 320-630-6734 or Online Reservations www.dalesonlakeofthewoods.com
| | |
| --- | --- |
| Tent site 1-2 Guests | Daily $30 ~ Week $182 |
| | |
| --- | --- |
| Camper/RV – Water and Electric 1-2 Guests | Daily $35 ~ Week $210 |
| | |
| --- | --- |
| Camper/RV – Full Hook-up 1-2 Guests | Daily$40 ~ Week $245 |
Sleeper ~Electric, Water (outside)

Fridge, AC – 1 -2 Guests

Daily $48

Pet's Welcome-must be on leash at all times

Firewood provided – Beach – Pergola's- Picnic table