New
At
Dale's On Lake of the Woods Resort
Every day Dale and I look to see what would be something our Guests would benefit from!
I, Connie, always keep in my head the well-known phrase "Keep it Simple…"
and
"Don't fix it –  if it isn't broke"
On top of that, the rest of our team, along with our awesome Guests –
help us out with sharing their super ideas –
we love, and try, to make it happen.  
We have great additions to our sleepers such as the mirrors, chalkboard, cupholder, etc.
Thanks to the Guests' suggestions.
Great ideas that came to life. 
So today we are "HAPPY" to announce
we added an ATM machine-
We arrange the ATM with a local Warroad, MN supplier!
Keeping it close and Local!!
Now we have WiFi, a Charging station for all types of phones, and an ATM right here in our Resort Office.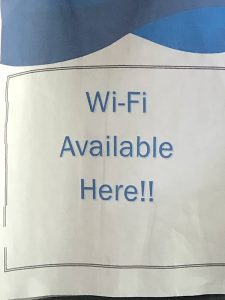 Called Wiktel today and we are sorry to report that broadband will not be coming to our Resort until next Fall and that will only be if they can get enough people hired to put the broadband in.  They were scheduled to complete the broadband in this area this summer but were unable to get any help due to COVID and the unemployment benefits.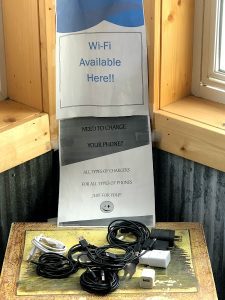 Our future goal is to have WiFi throughout our entire resort – all the way to the shoreline!!  We will make this happen – just not on the timeframe we had wanted.  Not giving up!!