Harbor Application: Mike, our Engineer, is working hard to complete the requested information on our application.  We reviewed over 41 bullet points which Mike had almost completed. I have not heard from Mike this week but he did say he was going to go through all the points again and make sure all the information is included.  We changed our design and Mike will submit everything hopefully in the next week.  I contact Mike on a weekly basis and once the application is submitted to MPAR again, I will be contacting Brent from the DNR on a weekly basis.
Final Campsite's: Dale, Fred, and Dylan worked this week on clearing, cleaning up the brush, and now dirt work has begun.  Between rain and heat, little slower on the progress~ no complaints on the rain, welcome moisture to say the least.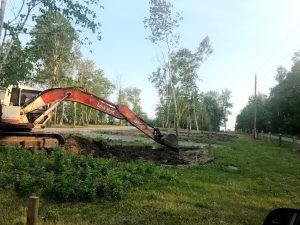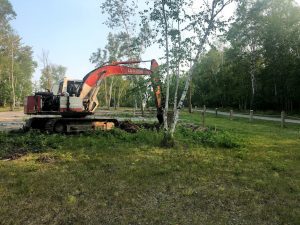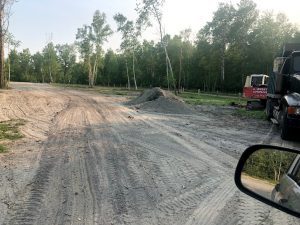 Office Coffee Bar: Jan and I have made a whole new look for our coffee bar!  Complimentary coffee is available every day at our office.  We have a small plant to add and by George, I think we have it!  Thank you so very much, Jan for your great work!!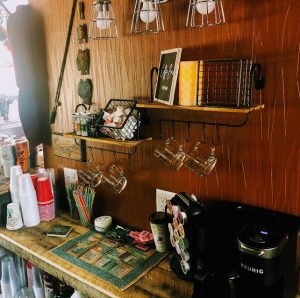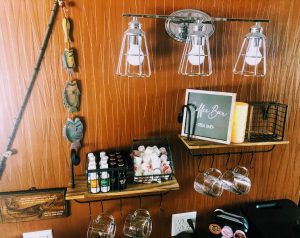 The bunkhouse has found a new home.  Tom and Kala have moved our bunkhouse to their home and will become their solar storage unit!  Glad to see the bunkhouse going to some great people and will be taking on a very important job at their home.