We have updated our Online Reservations adding our 2 new 10 x 18 Sleeper Fish houses!  This has been a pretty big project, but we got it done, the website is back to normal, and booking online is now available again!  You are welcome to call Connie at 320-630-6734 between 8 a.m. and 8 p.m. I am here to help anytime!! 
Online Reservations are back up and running!!! Ice Fishing Sleeper Openings Available!! Day house reservations please call Connie at 320-630-6734!!
Never too early!!
We have contacted those who left their name and number to make a reservation if we added the 2 new sleepers and now the remaining openings are available for you to book online or by calling Connie.
Thank you!
Sleeper Fish Houses Available:
10 – 10 x 18 Sleepers for 3-4 Guests (minimum of 3 Guests per Sleeper)
and
1 – 8 x 16 Sleeper for 1 – 2 Guests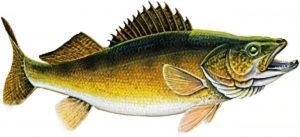 Day houses
4 – 10 x 14 – 8 holes for up to 4 Guests per Day house