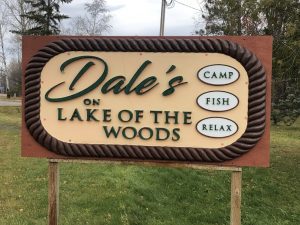 6782 Gull Rock Rd
Roosevelt, MN 
320-630-673
Dale and Connie Peterson
  😀Come Join Our Team here at Dale's😀
We would like to add a team member
to assist in our Resort Office 
Team opening- Front Desk Assistance 
      Guy's or Gal's may apply
Great Customer Skills – pleasant – smiles – kind – helping hands
Connie will train job duties
3 days a week 
Hours 9 a.m. – 1:00 p.m. or 10:00 – 2 p.m. Your choice!
-Starting pay rate $15 hour -rate changes with experience
~~~~   <(((><   ~~~~
We also would like to have additional help on the ice moving sleepers,
moving day houses, fueling generators, banking the sleepers and day houses when needed!
We are flexible with days of the week and hours of the day-together we can put together a work schedule that works for both you and us!
Call Connie @320-630-6734