We are very late getting our Thanksgiving message out-
What means the most to us, not only at Thanksgiving time but each day is those that stand by your side and accept you for who you are. 
These people in this picture are the ones that see us at our worst but they are committed
and
do their very best each day.
Thank you to all the armed forces, firefighters, law enforcement, and medical teams out there!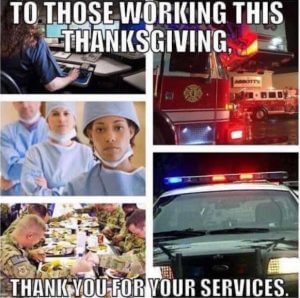 Dale and I want to thank all of you who come to us for camping, fishing, and relaxing.  We want to thank all of you who work alongside us, our Resort Work Team.
We believe this Lake of the Woods property is a gift, a gift from above, and we are building it for good people to come and enjoy Spring, Summer, Fall, and Winter. 
Happy Thanksgiving Everyone
Dale and Connie