Hello everyone!
We would like to share with you our openings for anyone
looking to get away for some relaxation!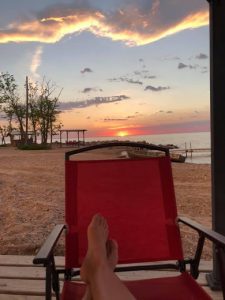 Here at Dale's On Lake of the Woods we have campsites open ~ calling your name.
Starting Monday 7/5/21 we have RV campsites open: Electric/Water or Full Hook-up
Starting Tuesday 7/6/21 we have in addition to RV campsites openings we have Summer Sleepers ready for you to enjoy in our Lakeside Campground!!
Contact Connie at 320-630-6734 or you are able to book right from our website!!!
Day's are beautiful,
Summer fishing
 Swimming
sitting on the beach, swinging in a hammock, listening to the frogs,
,
s enjoying campfire's that smell so wonderful and unique, the best of summer!! 
Come enjoy- we are here for you.
Dale and Connie Peterson 
Dale's On Lake of the Woods
320-630-6734 or www.dalesonlakeofthewoods.com