For all Of you who remember our Bunkhouse where our Fish House Rental business began- Cleaned the Bunkhouse our completely today – only a couple lights to take out and we are ready for demolition! This will be the place where we will build the Bathrooms/Showers for the campsites in this area!!
This where we started our winter fishing business! We use to live December to April no running water – we use to go to Super 8 in Warroad to shower!! Wow! We use to have 8 bunks in here- start at 8×16 and Dale added on to make it 16×16- – many changes over the years!!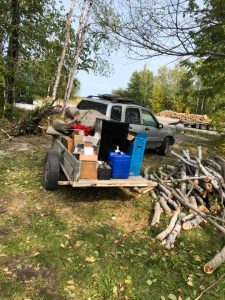 Check out our video of the bunkhouse all cleaned out!!
https://www.facebook.com/watch/?v=3443141185754204&extid=7Xa0jCLRutLMk7LR